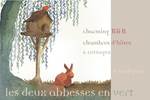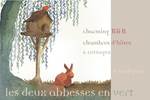 Les Deux Abbesses en Vert,
Chambre D'Hôtes Et Gîtes De Charme En Pleine Nature Au Milieu Des Chevaux
Discover
Poetic Bed and Breakfast in Périgord Vert in the middle of horses, Dordogne near Brantôme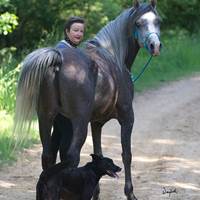 Dream like child, in the middle of our herd of about thirty Bedouin horses, in a case in full nature of wood and meadows in gentle slope towards the stream which feeds the large pond. The big pontoon is waiting for you to observe the jump of the carps, a part of fishing (no kill) or a boat ride or kayak.
"Les Deux Abbesses en Vert", is nestled in the center of the 40 hectares of our conservatory of ancient lines of pure Arab blood, suggests a sweet poetic and delicate refuge.
A swimming pool heated to 28 ° and of good size welcomes in season the real swimmers as a corridor of 4 x 14 meters long. Secured by a submerged shutter and fully closed by chestnut barriers with a gate code, it offers 2 massaging waterfalls and paved terrace facing the meadows is sunny all day.
The raw spirit of the surrounding forest inspires dreamy details with an interior luxury nourished by elements that you will recognize as so many winks.
We offer alternative experiences with our horses, such as "VIP Grooming Tea Tour" or "Like a Breath of Freedom" or even animal mediation sessions / equi-coaching.
We also have a gourmet experience in autumn and winter "My Vegetable Kitchen Workshop Yummy".
The Big House is a generous Perigordian building spreading 300 m2 on two levels between paved and closed courtyard and garden.
The welcome is according to your preference:
Pampered with an offer in
bed and breakfast
with a
memorable breakfast
and the proposal of
a vegetarian dinner
at our table d'hôtes,
Or
our house is offered for
rent by the week
in summer or a few nights, offering its 4 bedrooms upstairs for 8 people.
The vast courtyard paved and closed, shaded by a tutelary linden, offers a breathtaking view of the beautiful weeping willow that borders the river and rising suns tinged with magic.
A few steps lead directly into
the large, well-equipped kitchen
with a professional stove with precious furniture, large enough for breakfast, which you will also love to take to laze in the paved courtyard.
In
the vast living room furnished
with antiques from Africa and Asia, there are 3 large sofas in front of the fireplace, and a beautiful Chinese altar table for refined dinners.
Our elegant rooms inspired by tales and legends are on the floor of the house and each have their own bathroom and toilet. Discover KIRIN, EPONA, PEGASE or BAYARD in detail in the articles dedicated to them.
**** The "Kirin" room is located at the South West corner: a wall of "plum d'ente" meets the velvet of the sofa where riders of Asia are playing in front of the large canopy bed (170 x 210) From your windows you can see the horses in the meadows or the small morning deer.The large bathroom absinthe bath offers bath and shower jet.

**** The "Pegasus" Room : a limestone blue with a stormy sky meets a soothing sand facing the impressive headboard composed of heavy XVIII doors that will open to your dreams.
The bathroom tiled with wood and paved with basalt plays chromotherapy bath or shower.

**** The "Epona" room in black and white, lets horses gallop on the walls that merge with those outside. The bathroom en suite all gray, offers large shower and old-fashioned bathtub in front of the window.

**** The "Bayard " room with its two (or three) twin beds circuses with incredible handmade wallpaper, between blue and Chinese red. His shower room is on the other side of the hallway. It became a perfect room for children or grandmas.
The Rabbit Burrow
is an old restored barn of 120 m2 on two levels, wing annex overlooking the paved courtyard of the house. The proposal is that of acottage for 4 to 8 adults and 1 to 3 children rented with large kitchen sitting area
.
Past the fairy entrance in the middle of the birches, on your left the large kitchen and lounge area are covered in light.
The floor deploys at each end, a bedroom and bathroom on a common corridor at the exit of the spiral staircase.
**** The "Sleipnir" room,
beige and gray is very soft, and offers a large bed and sofa bed and could accommodate up to 4 people. The bathroom has a bath and a shower. The toilets are separated and private.
**** The little room "Unicorn"
is attached to him. Bunk beds on three levels, it will share the bathroom of Sleipnir and can not be rented alone.
**** The "Hermes" Room,
Gourmet grotto in orange tones and chocolates, it has a large bed and alcove of a sumptuous velvet sofa bed and chocolate silk, in a world of troglodyte hunting scenes.
On either side of the headboard, a shower and a private toilet.
The Big House is classified 5 * in Gîte.
Its rooms in BnB are classified 3 nuggets in Bed and Breakfast by the Committee Department of Tourism.
The Rabbit Terrier is classified 4 * in Gîte.
Respirez
- Gîte LES DEUX ABBESSES EN VERT -
Until
28 may 21
-30%
Loading in progress…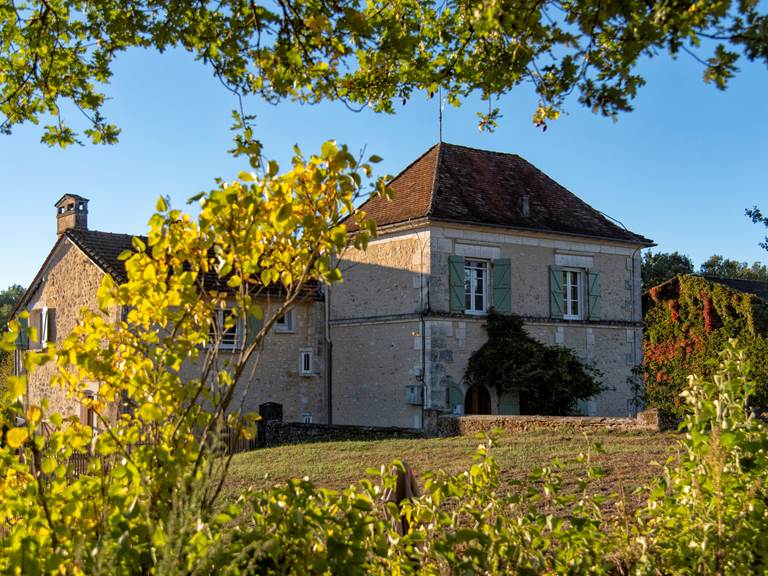 Confinez au Vert et Respirez
- Gite La GRANDE MAISON -
Until
28 may 21
-30%
Loading in progress…
Your Comfort, Our Services
Abri moto
B&B
Baby beds rental
Baby cot
Babysitter
Badminton
Barbecue
Bed linen included
Bike rental
Bike storage
Board games
Booking of exterior services
Canoë-kayak
Car park
Central heating
Closed courtyard
Coffee maker
Courtesy tray
Courtyard
Dishwasher
DVD player
Electric kettle
Electrical heating
Extractor hood
Fishing
Free parking
Free WIFI
Freezer
Garden furniture
Grille-pain
Hairdryer
Half-board
Heated outdoor swimming pool
Heated swimming pool
Heating
Hi-fi system
Highchair
Hiking
Hiking trail
Independent home
Internet access
Internet broadband access
Iron
Ironing board
Kitchen – kitchenette
Kitchenette
Landscaped garden
Library
Linens included
Living area
Lounge
Meeting room
Microwave
Non-smoking rooms
On a farm
Oven
Park
Pets not allowed
Playground
Pool
Private bathroom
Private clothes dryer
Private shower room
Private washing machine
Refrigerator
Reservoir
Shady property
Shared courtyard
Shared pool
Shared washing machine
Sheets and linen included
Table d'hôtes
Television
Television room
Terrace
Tourist information
Towels included
Upper floor
Vacuum cleaner
View of river or pond
Wifi
COVID .... Clean for 20 years 😘
Clean for 20 years 😘 Former owner of a...
Weekend "Black Diamonds"...a truffle experience
Escape "Black Diamonds" 🖤Between December and Fe...
Become a Guardian Angel or a Unicorn?
Because you dream to stay longer in the middle of...
Discover the Magic of Free Connection with Horses | Workshop of 29/30 September and 1st October
Discover the Magic of Free Connection with Horses...
My rating Booking.com

Exceptional
15 lived experience(s)
Cleanliness 10

Geographical location 9.8

Comfort 10

Facilities 9.8

Staff 10

Quality / price ratio 9.8