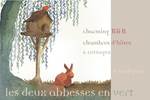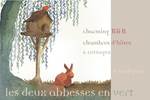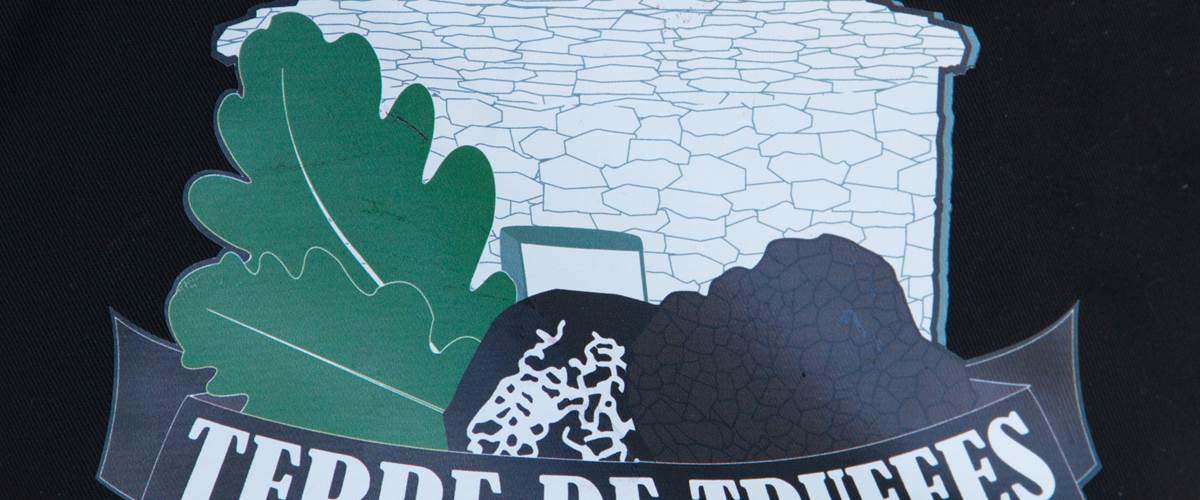 Weekend "Black Diamonds"...a truffle experience
Escape "Black Diamonds"
🖤Between December and February each winter, the most beautiful of diamonds pulls out at our land of Périgord Vert:
🖤 ​​Tuber Melanosporum 🖤 is the most divine variety of this mysterious and precious mushroom.

We will be happy to open our house, and receive you in room and table d'hôtes .
For a group of friends or family, you can prefer the cottage version .

We suggest this example of a long weekend of two nights , with an arrival on Thursday evening in Mareuil in Périgord The Two Abbesses in Green B & B Périgord Vert with or without ...

🖤 ​​Friday:
So on Friday morning, you could start with a visit to the Certified Brantôme Truffle Market .
At lunchtime, we will recommend various small bistros in Brantôme or surroundings in all simplicity.
In the afternoon, you can visit the famous abbey or the pedagogical truffle of St Pardoux de Mareuil.
In the evening we suggest to book an elegant table, for examplethe legendary truffle menu from Charbonnel to Brantôme.

🖤 ​​Saturday
On Saturdays, we love the market Villebois Lavalette , where you can taste directly under the market of marvelous oysters raised with love in Marennes d'Oléron (Special Green Rare rare emeralds of the sea) or bring back in our kitchen for the more cautious and accompany them with an excellent local white wine recommended by La Cav'épicerie de Mareuil and organic bread with seeds bought at the market.
In the afternoon, we could book a visit truffle for example with our neighbor Narcisse Perez, who offers in his shop beautiful products with truffles (oils, butters, pasta ..).
In the evening, we will prepare with you in our house a truffle dinner , in all simplicity, that you can easily reproduce with your friends with truffles purchased on site!

🖤 ​​Sunday
The morning of your departure, think to pass to Nontron, visit the exhibition at the Château organized by Pôle Experimental Crafts of Art of Nontron and Périgord ... and its shop, and also the shops of knives of Nontron ...

This is a program idea, you can also arrive on Wednesday, or on Saturday, we will find to concoct for you a gourmet weekend and happy in the countryside.

We have planted several hundred truffle trees on the estate but our first harvest is not expected until 2021 ... we will be happy to show you our plantation.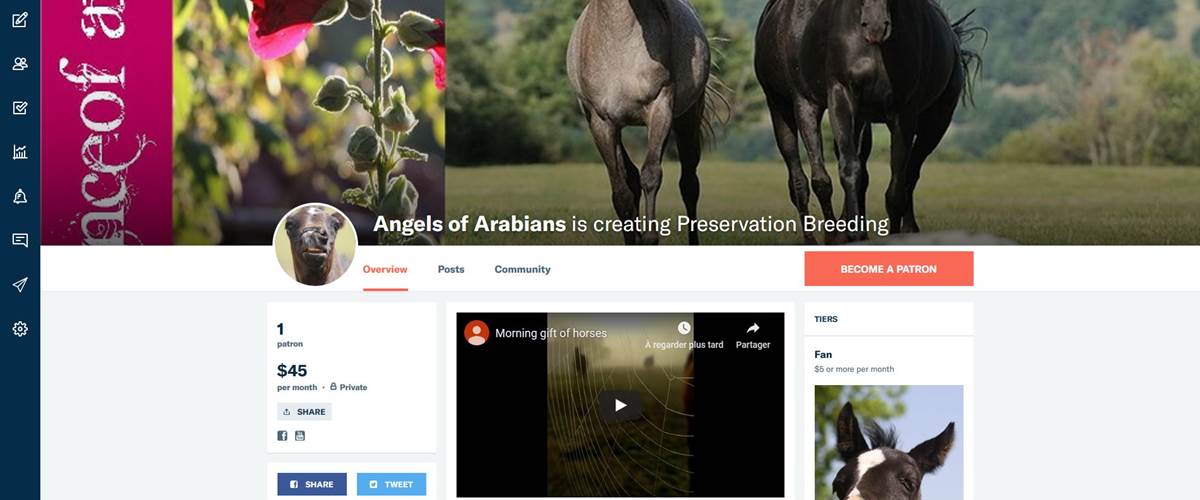 Become a Guardian Angel or a Unicorn?
Because you dream to stay longer in the middle of our horses ...
Because Ispahan or Hawah or Isabelle or .... have touched your heart,
Become a Guardian Angel or a Unicorn ...

We have created for you on Patreon a space where you can show us all your support;)
Thanks in advance,

Laurence and her little Bedouins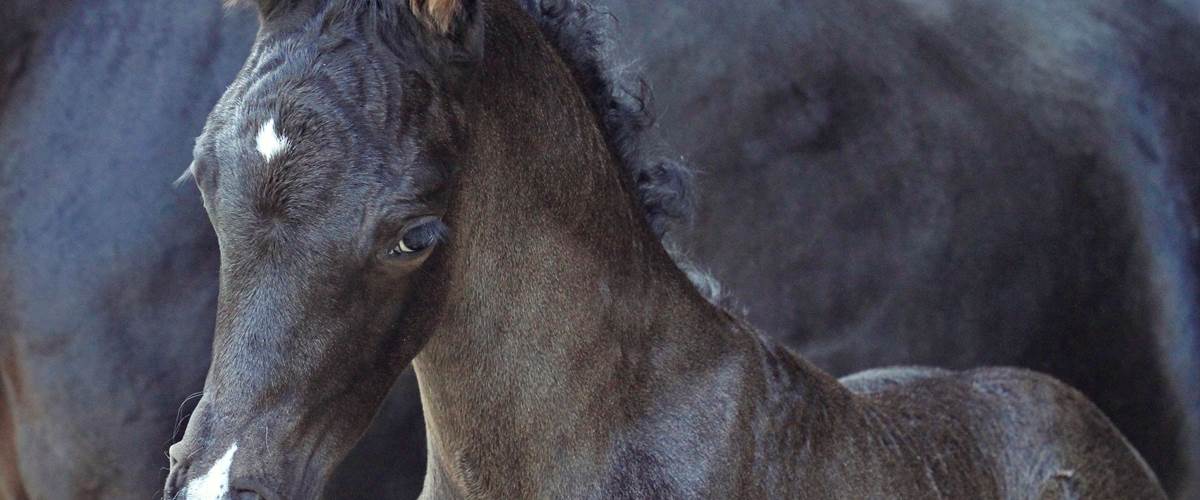 Discover the Magic of Free Connection with Horses | Workshop of 29/30 September and 1st October
Discover the Magic of Free Connection with Horses | Workshop of 29/30 September and 1st October

A unique two-day workshop to learn to read, react and collaborate with a horse, and develop the depth of your relationship with them.

Whether you are an experienced rider, a horse lover or simply curious, this workshop will allow you to discover a relationship with the horse in a different and unique way.

Florentine van Thiel is Equicoach since 2008. Wishing to let the horses express she has developed a non-dominant relational method that leaves the choice to the horse to collaborate with you. Initially intended for trainees of equicoaching this method was enriched by a continuous training with Elsa Sinclair.

Taking the time to love, observe to build could be the thread of these two days.

Are you a seasoned knight, a horse lover or would you just like to know these majestic beings? You are all welcome to participate in this unique experience!

You will learn the techniques that allow you to forge a deeper bond with the horses, while leaving the tools of dominance.

Program of the Workshop:
Discovering the Magic of Free Connection with Horses

Your arrival on Friday 29 September 2017
If you arrive in the afternoon between 14:30 and 15:30, you are invited to accompany us to treat the horses from 15:30.
If you arrive between 6.30 pm and 7.30 pm (if you choose the formula with accommodation, please arrive before 7.30 pm) we will present the place and you will settle in the Logis "Le Terrier des Lapins" or in "La Grande Maison".

8 pm Vegetal Dinner at the Grande Maison

First day of the Workshop on Saturday, September 30, 2017
8:30 am: Breakfast in the Big House

9.30: towards the horses

Providing knowledge about learning. We are going to discover the language of horses. Learn to be without doing with them. Horses are great meditators. We will live at their own pace. Discover what happens in us when we allow ourselves to let go.

12:30 Lunch in the Meadow if time permits

14h00: towards the horses

What are their interactions? How to reproduce these interactions understand what one asks and interpret the answers one receives. Is it an invitation, a refusal? How do I see this interaction and what do I do with it? What is my desire in the relationship that is created?

18h00: horse care

8:00 pm: Dinner in the large house

Second day of the Workshop on Sunday 1st October
8:30: Breakfast in the Big House

9.30: towards the flock

What does our nonverbal language say? How do they read it? How do I interpret the horse? Get in touch, groomer, attract attention, follow and ask to follow, experience connection and disconnection and what it causes in me.

12h30: Lunch

14h30: Departure

Additional individual sessions may be booked on Sunday afternoons.

TARIFF 2017: Three options for the internship

A / Participation Workshop with meals without accommodation *:420 € per person including:
- the workshop
- the four meals (drinks included): lunches on Saturday and Sunday and dinners on Friday and Saturday

B / Participation Workshop with meals and accommodation in the Logis Terrier des Lapins (Sleipnir or Hermes room)
* Single person in room: 550 € (420 € for Workshop and meals and 130 € for B & B)
* Couple one workshop participant: 710 € (540 € for Workshop and meals and 170 € for B & B)
* Couple two workshop participants: 1010 € (ie 840 € for Workshop and meals and 170 for B & B)

C / Participant Workshop with meals and accommodation in La Grande Maison (room Kirin or Pegase)
* Single person in room: 590 € (420 € for Workshop and meals and 170 € for B & B)
* Couple one workshop participant: 750 € (ie 540 € for Workshop and meal and 210 € for B & B)
* Couple two workshop participants: 1050 € (ie 840 € for Workshop and meal and 210 for B & B)

The stay includes:
- workshop with Florentine van Thiel
- two nights in the "Rabbit Terrier" (Rate B) or "La Grande Maison" (Rate C) and two breakfasts
- four meals (drinks included): Saturday and Sunday lunches and Friday and Saturday dinners

* If you prefer accommodation other than Les Deux Abbesses en Vert, we invite you to consult our address book

The maximum number of participants is 6.

For more information about Florentine van Thiel: www.chevalliance.eu