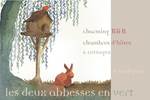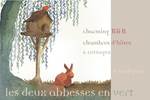 Between December and February each winter, the most beautiful of the diamonds tears at our land of Green Perigord: Tuber Melanosporum is the most divine variety of this mysterious and precious mushroom.

We will be happy to open our house, and receive you in bed and breakfast. For a group of friends or family, you can prefer the cottage version.

We suggest this example of a long weekend of two nights, with an arrival on Thursday evening in Mareuil in Périgord.
So on Friday morning, you could start with a visit to the Certified Brantôme Truffle Market.
At lunchtime, we will recommend various small bistros in Brantôme or surroundings in all simplicity.
In the afternoon, you can visit the famous abbey or the pedagogical truffle of St Pardoux de Mareuil .
In the evening, we suggest booking an elegant table, for example Charbonnel in Brantôme.
On Saturdays, we love the market Villebois Lavalette, where you can enjoy directly under the market of wonderful oysters(Special Rare Green) or bring them back to our kitchen for the most chilly with a good white La Cave Epicerie de Mareuil.
In the afternoon, we could book a visit truffle for example with our neighbor Narcisse Perez, who offers in his shop beautiful products with truffles (oils, butters, pasta ..).
In the evening, we will prepare for you a truffle dinner, in all simplicity.
In the morning, remember to visit Nontron, visit the Pôle des Métiers d'Art, Nontron's knife shops.

We have planted several hundred truffle trees on the estate but our first harvest is not expected until 2021 ...